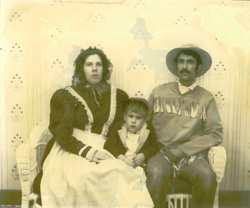 This Goff family currently lives in Newark, Ohio and had lived in Bellevue, Ohio since 1985, when a job change brought us to the area. Steve is originally from West Point, Ohio and later, Iberia, Ohio, and Lynda was raised in Mt. Vernon, Ohio. We have one son, Stephen, who graduated from Bellevue High School in 2000, and a daughter, Tiffany, who resides in Newark, Ohio after moving back from another state. We also have a foster daughter, Patty, who lives in Missouri. Patty's son Xavier and his two sisters Zoe and Ziva have their own web site at http://www.ozarkkids.com
Steve and Lynda have both enjoyed Amateur Radio as a hobby. Steve has been licensed since 1986, and currently holds a Technician Plus Amateur Radio License (N8IVX). Lynda has been licensed since 1992, and currently holds a Technician License (N8VST). Stephen, however, doesn't seem to be interested in ham radio... He did a remarkable job with a Sousaphone, Euphonium, and Baritone in the Bellevue Senior High School Marching Band though!
Steve operated an Amateur Packet Radio Gateway (n8ivx.ampr.org) giving Internet access to users of the KC8CGR BBS in Clyde, OH. This system was open to any Amateur Radio operator with a Technician class or higher license. It has been de-commissioned and is no longer available after serving the Amateur Community for over 10 years.
The residence of Steve's paternal Grandfather (Elton Homer Goff) still exists today on St. Rt. 19 in Congress Township, Morrow County, but is no longer owned by any family member. The original 160 acres of land was split up and most was sold to present day Candlewood Lake prior to his Grandfather's death in 1980. The barn still prominently displays the Goff name Steve's Grandmother Winona hand cut out of wood.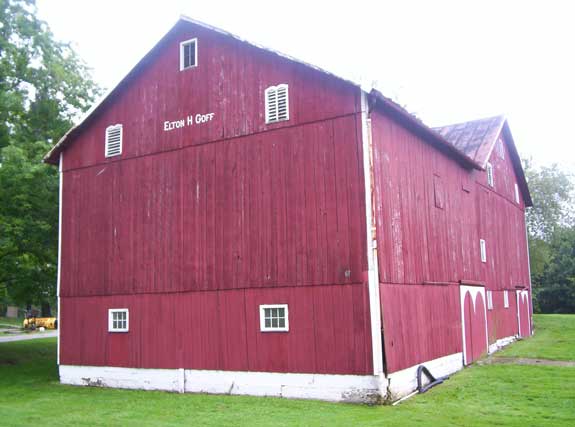 The family cemetery located in nearby West Point at the old Baptist Church grounds still exist as well, and many stones are still very readable.